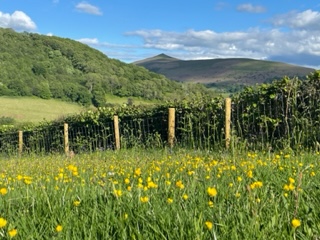 French Horn Summer School 2022
French Horn Summer School 2022
For 2022, our Summer School has moved. This is mostly so that we can offer improved rehearsal spaces, but it also means that it's not such a long journey to reach us!
Our previous venue – Cilpost Farmhouse, in West Wales – certainly had a unique charm, and served us well in 2019 and 2021. Rustic it was in some ways, and it has provided many happy memories for students and tutors alike. However, the time has come to offer something better…
Our established formula – a mixed programme of orchestral repertoire and Horn Ensemble music – remains our primary purpose. Students on our course will develop their skills as orchestral players, whilst experiencing a wide range of repertoire. All this, in delightful surroundings, in a friendly and welcoming environment, and with good food – prepared by our own resident chef!
If you are serious about developing your horn playing, this course is a must.
We accept applications from players between the ages of 15 and 24. With two full time tutors in residence, with an upper limit of just 10 students, and with about twenty hours of rehearsal time, we are sure that you will become a better player and a better musician!
To apply, please get in touch with the Course Director at: widgep@live.co.uk
For more info: